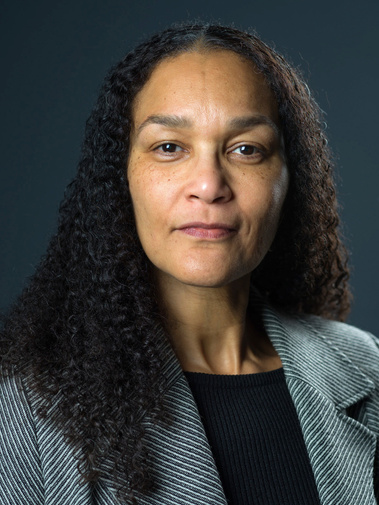 Colette Veasey-Cullors is a artist and photographer whose artwork throughout her career has continually investigated themes pertaining to socio-economics, race, class, education and identity. She seeks to question our personal connections to these subjects and how one might justify and rationalize their existence to themselves and others. She is interested in decoding these issues by employing the use of metaphor and investigating the point of intersection between these dichotomies.
Colette has exhibited her artwork throughout the United States, including The California African American Museum in Los Angeles, The African American Museum in Philadelphia, The Museum of Fine Arts Houston/Glassell School of Art, and The Chattanooga African American Museum. Her work is included in the publication MFON: Women Photographers of the African Diaspora by Laylah Amatullah Barrayn and Adama Delphine Fawundu, BLACK: A Celebration of a Culture by Deborah Willis, Ph.D. and she produced the cover design for the textbook African-American Sociopolitical Philosophy: Imagining Black Communities by Richard A. Jones, Ph.D.
Colette's collaborative interest resides in the process of social and creative engagement with individuals and communities, with a particular interest in underinvested and underrepresented communities. She has worked with a number of community-based organizations, including Communities in Schools, Project Row Houses, Art on Purpose, 901 Arts and Art Source South Africa.
Colette is currently Dean and Deputy Director of the School at the International Center of Photography (ICP) in New York City. In 2012, she was awarded the Maryland Institute College of Art, Board of Trustee Excellence in Teaching Award.
Colette received her MFA in Photography from Maryland Institute College of Art (MICA) in 1996 and her BFA in Photography from the University of Houston in 1992.